Formula 1 illustrations on Twitch
Published by Suisei at 09/07/2020 à 15h45
Hi everyone!

Today I come to propose you a live drawing session on Twitch. It will take place on Sunday 12 July from 2 pm.

During this session I will finish colors of these illustrations.
I had fun imagining a Capsule Corp. (Dragon Ball) Formula 1 team. Note that Akira Toriyama himself a F1 fan had made several illustrations with his characters at the wheel of a McLaren of the Prost/Senna era. =D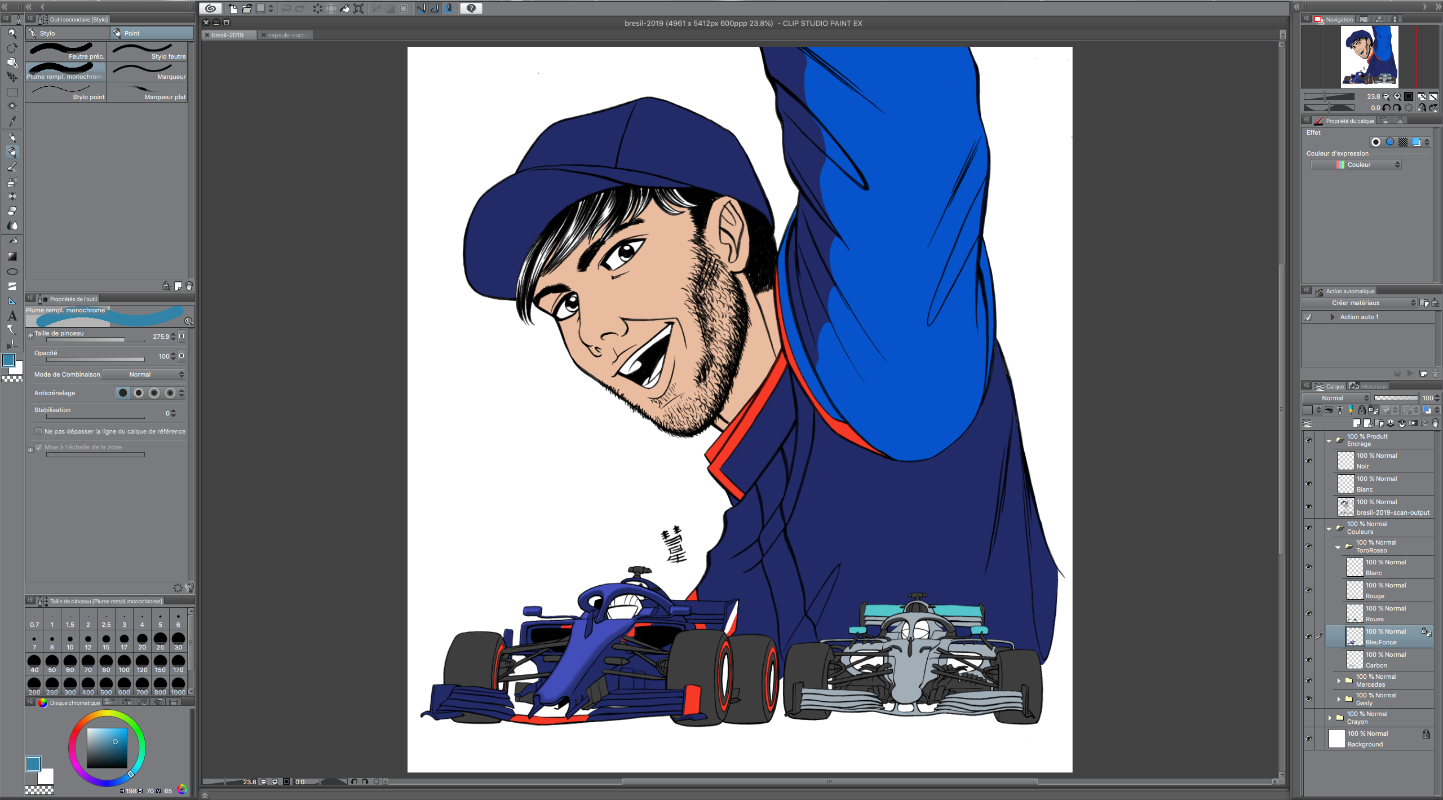 This second illustration is a tribute to the first podium won by Pierre Gasly at the 2019 Brazilian Grand Prix at the end of a crazy race.
There, I had warned that I would come back with this subject. x)
Note that the date and time of the stream is not random. Indeed, it will take place during the next Formula 1 Grand Prix, the second Austrian Grand Prix renamed Styrian Grand Prix! =D
I'm going to put the Grand Prix as a thumbnail in a corner of the stream to accompany the drawing session and I propose you to join me on the vocal of Discord to comment the race, chat and laugh.
I will surely trigger some wild lives before to do some tests during free practice or qualifying. x)

Otherwise, for those waiting for the comic book Tarkhan Skullkiller impatiently, I will send it to print at the end of this weekend, after receiving the last fanarts for the gallery at the end of the comic book. =D

That's all for today.
Have a nice day and see you on Sunday! :D

Suisei
Categories : Illustrations, Livestream and videos, News and chitchat,