Tarkhan's progress and coloring of a DBM illustration on Twitch
Published by Suisei at 09/10/2019 à 15h45
Today, I come to give you news about the progress of the Tarkhan Skullkiller comic book and propose a future live session on Twitch to color an illustration about Dragon Ball Multiverse.
Progress of the Tarkhan Skullkiller comic book
The inking of the comic strip Tarkhan Skullkiller progress slowly, but surely.
I'm finishing a series of pages full of backgrounds and enemy armies and then I begin to ink the final battle of the adventure.
After the one I'm showing you here, I still have 14 more to ink.
As usual, I took care to update the progress bars on the Ulule page.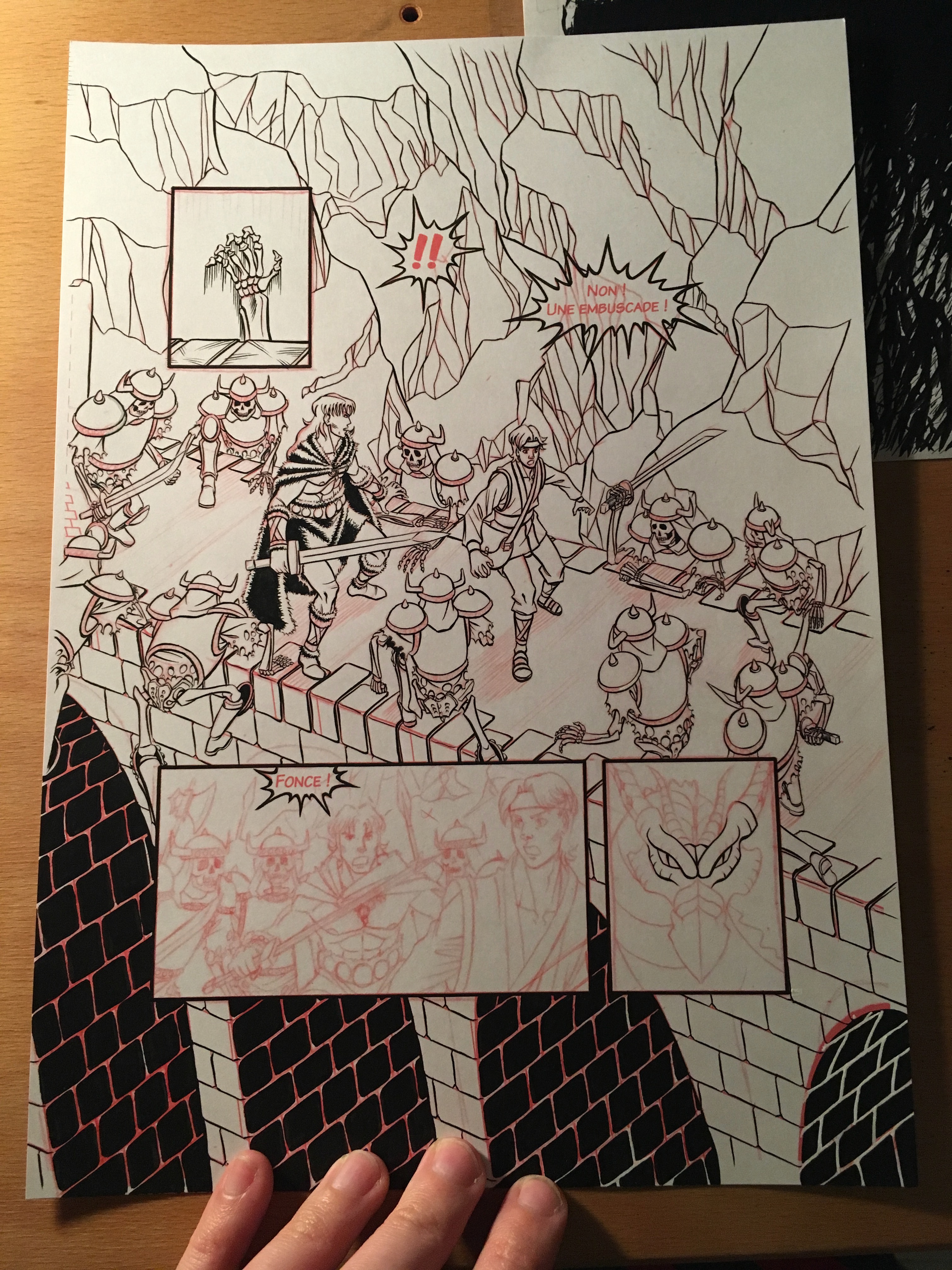 WIP of the page number 53.
Having been a little hasty, I realize that I will be able to organize an architectural errors hunt when the book is published. x)
So, as I am a little late, if there are any among you, dear friends/readers/contributors, who want to propose fanarts to make a collection at the end of the comic book, our messenger services are always open! :D
To inspire you, the presentation of the characters is always available on Ulule and the beginning of the comic is freely readable here.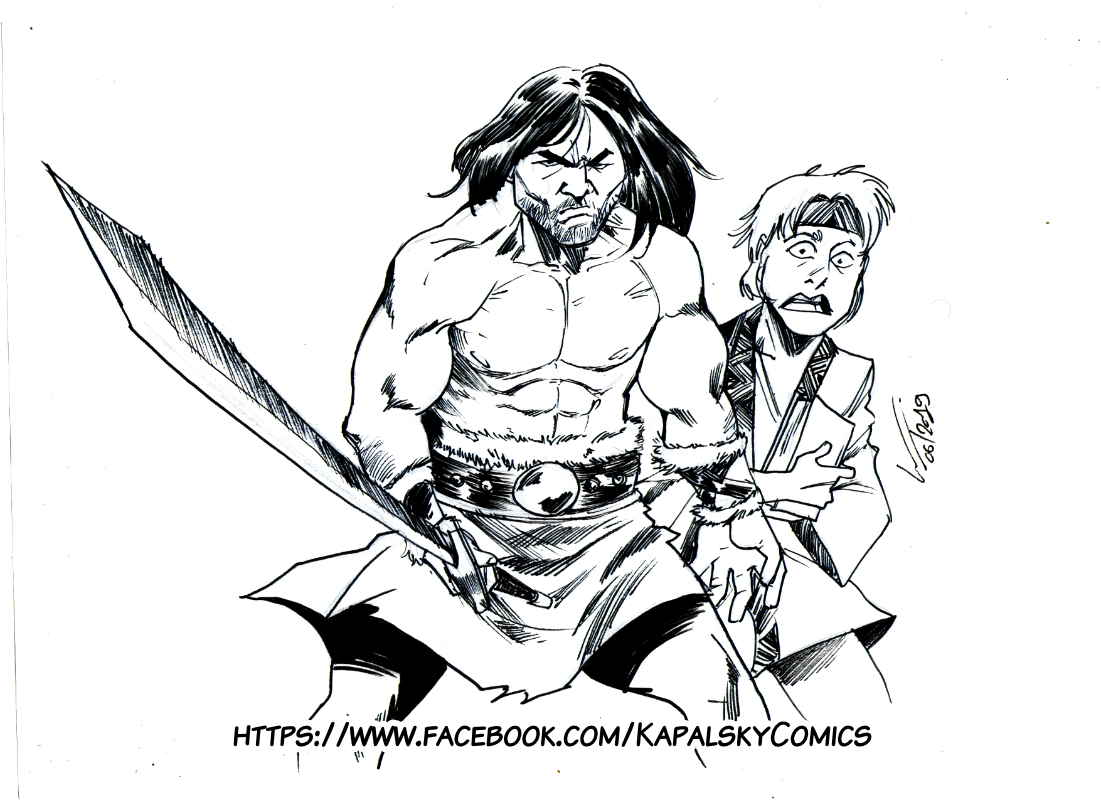 Our friend Kapalsky offered us a great illustration that captures the personality of our two heroes! =D
Colouring a Dragon Ball Multiverse illustration on Twitch
Last Sunday I participated in the animation of the Dragon Ball Multiverse stand in Paris Manga by making drawings for readers and fans.
Between the visitors' requests, I have inked the following illustration.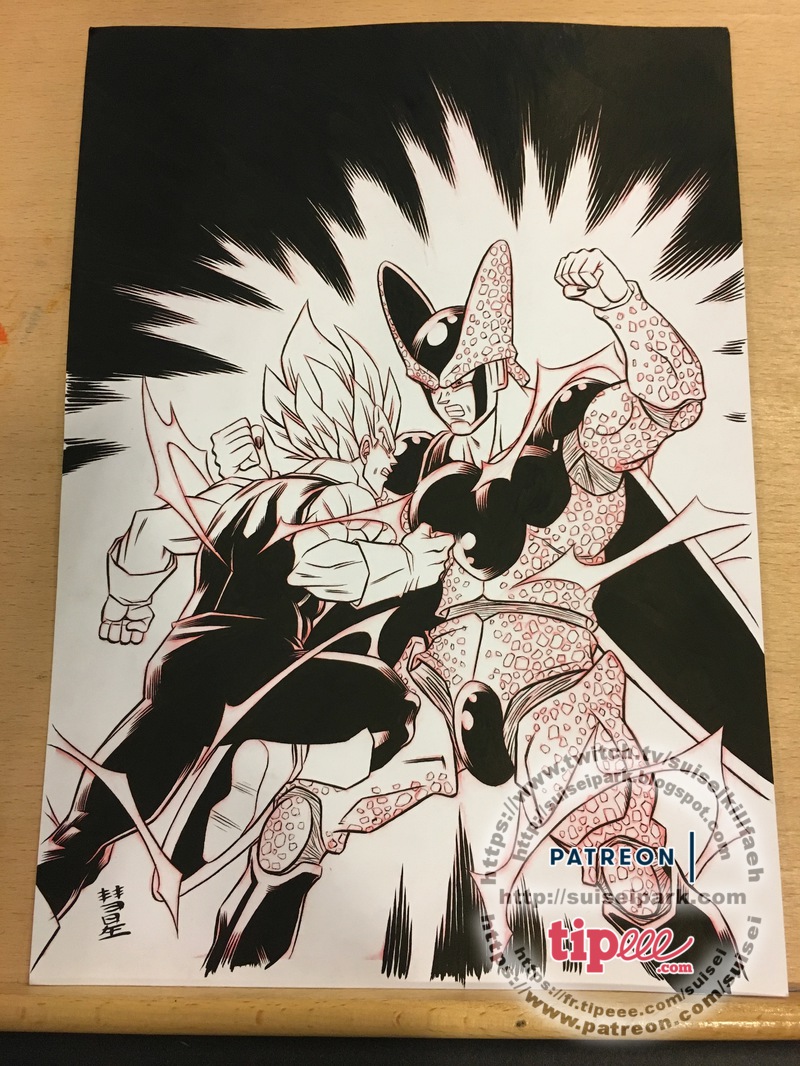 The confrontation between Vegeta and Cell is announced in the tournament table that you can consult on the DBM website and I can tell you that the fangirl that I am of these two characters is looking forward to read this duel. :D
I have planned to make a color version and I propose you to do it tomorrow (Thursday, October 10) live on Twitch from 6:30 PM ! :D

Now I get back to my inking work and wish you a nice day.
See you soon!

Suisei
Categories : Comics, Illustrations, Livestream and videos, News and chitchat,