End of the Ulule campaign! Thank you all! =D
Published by Suisei at 17/06/2019 à 15h45
Hi everyone!

The Ulule campaign is FINISHED and the printing of the comic book Tarkhan Skullkiller is FUNDED!

CHAMPAGNE! \o/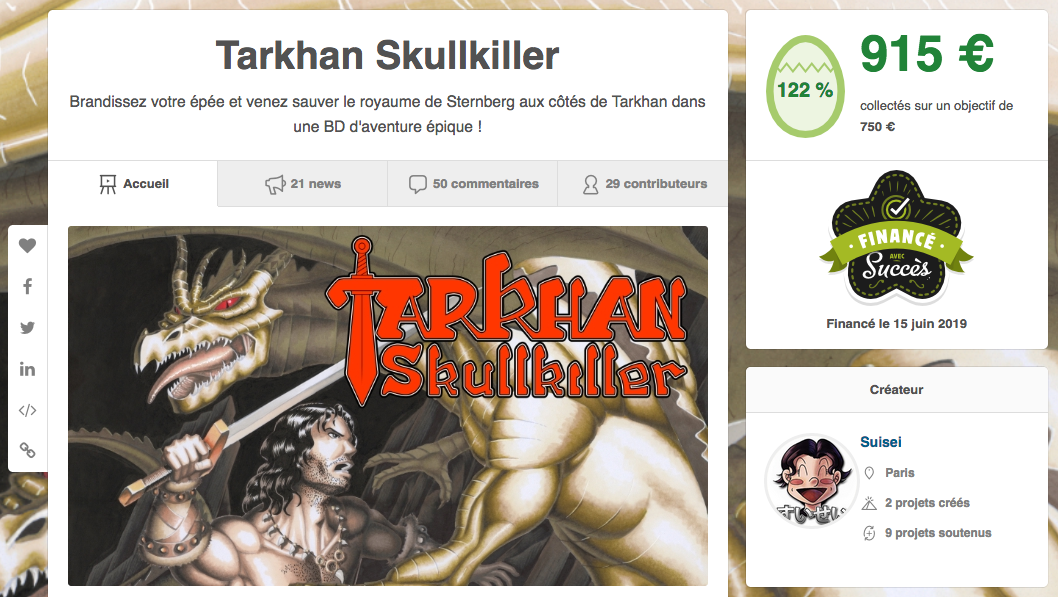 And all this is thanks to you, dear contributors! =D

We will finally be able to ease off on the promotion of the comic book. x) But there is still a lot of work to be done.

Here is how things will work in the coming weeks and months.

We have just set up at the top of the Ulule project presentation page a small system of progress bars that are regularly updated to allow you to quickly consult the progress of the comic book.
Like this.

To ask questions, if necessary, and follow the progress of the project as closely as possible, we remind you that the Suisei Discord Server is open.

The week ahead looks pretty busy.

Suisei is in the process of completing the illustrations that you can choose if you have taken a reward containing a print. There are still two more to finish. This should be ready for the beginning of the week.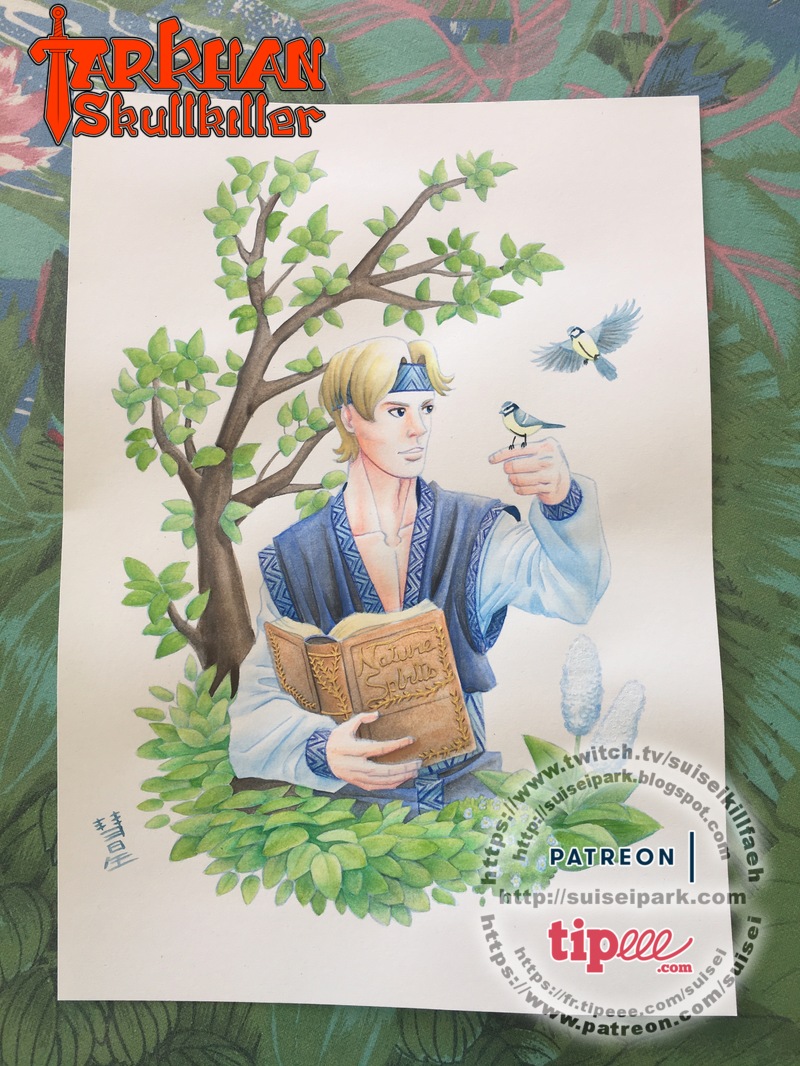 Here is one of the new visuals you can choose from. A little Meg'Chamel in watercolour made for the 60th birthday of Suisei's little mother! :D
Then we will send to all contributors a short form so that they can tell us how they want to be delivered (by post or at an IRL meeting) and their choice of options for rewards (print visual, dedication or illustration character) and one or two other pragmatic information.

We will also offer you a new live session on Twitch to thank you for all your support next Thursday at 6:30PM. =)

The rest of the week, Suisei will focus on the final preparations for Japan Expo, because, yes, Suisei will be present at Japan Expo. She will send you a news to give you all the details about this, including the new products she will have to offer you.

Then, starting next week, Suisei will work hard on the realization of the remaining pages of the comic book and on nothing else until the end of August while giving you regular updates on the progress. Note that she will probably be out of reach for a fortnight during the summer. (For this too you will be warned.)

We will probably do other lives on Twitch during the summer to liven up the production phase a bit, because it's still fun. :)

At the beginning of September, Suisei will finalize the lettering and send the final pdf file to the printer.

And at the end of September, finally, the rewards will de delivered and we will be able to meet again at Normandiebulle ! =D

So that's it for this rather busy schedule.

So we go back to work and we thank you again for believing in us and in this project. It warms our hearts and motivates us to do our best to deliver you a quality comic book. :D
In the meantime, we wish you a pleasant day and see you Thursday on Twitch ! :D

Suisei and Marialexie
Categories : Comics, Livestream and videos, News and chitchat,