Discord and content of the month
Published by Suisei at 28/09/2018 à 09h45
Hi everyone !

I am here today to announce the exclusive content that I will deliver to the patrons at the end of the month.
As the planning for this month of September is a little tight, I'm announcing everything at once instead of publishing a news by type of content. So the news of the day will be a little copious.

But first of all, we have a newcomer among the patrons and it is time to thank him and welcome him!

Welcome to Salagir! I thank you from the bottom of my heart and I hope you will enjoy it here. =D

Salagir writes several comics that you can discover and support here. =)
New features!
Discussion channel on Discord
Before talking about the usual content, I have a little something new to offer to all patrons.
The discord channel, which until now was only used for private lives, is now permanently open to chat whenever you want, with me or with each other. :)
I will provide again the address of the channel in a private news for patrons.

The channel is organized into several thematic subchannels as shown in the capture below.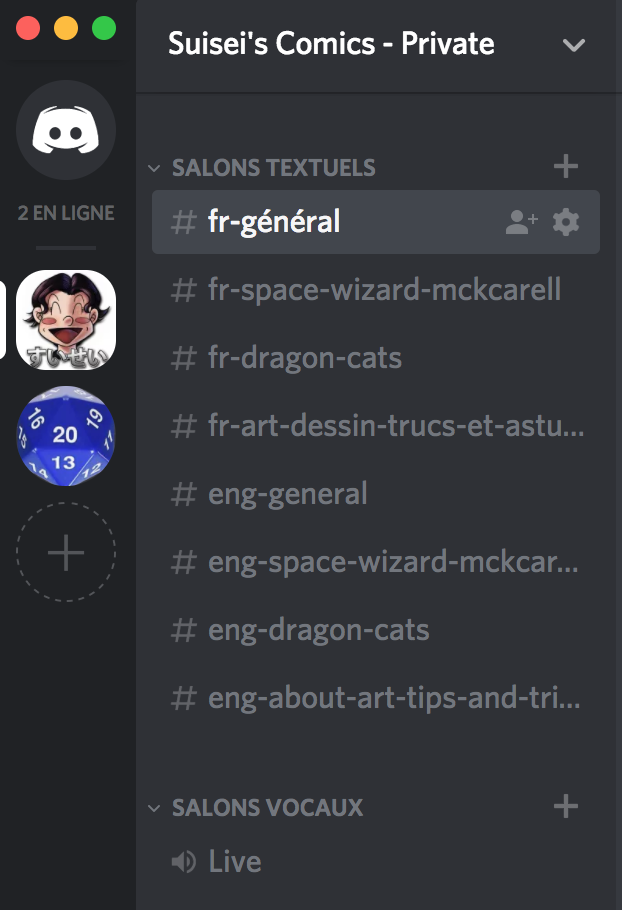 There is a general channel to discuss everything and nothing, often used during private lives, a channel per comic project, a channel to discuss drawing and art (tips, tricks or other) and a vocal channel for private lives.
Each theme is available in French and English.
Of course, the list is not fixed and may evolve over time. =)
In fact, it is like a forum but by instant messaging.
Facebook group
For all patrons who use facebook, I have created a private group where all the pages of Space Wizard McKcarell are grouped into albums. I also publish links to the news here as and private lives planning.
I will remind you of the link to the group regularly in the private news so that you can apply to join the group if you are not yet a member.

For patrons who don't have Facebook, don't panic. There will be no exclusive content on this group, so you won't miss anything! =D
This is just a little extra convenience for users of this platform.
Content of the month
Now that the new features have been announced, it is time to talk about the usual content.
As usual, the download links for these contents will be sent by email to the patrons for their contribution once the tips of the month have been validated.
Tutorial of the month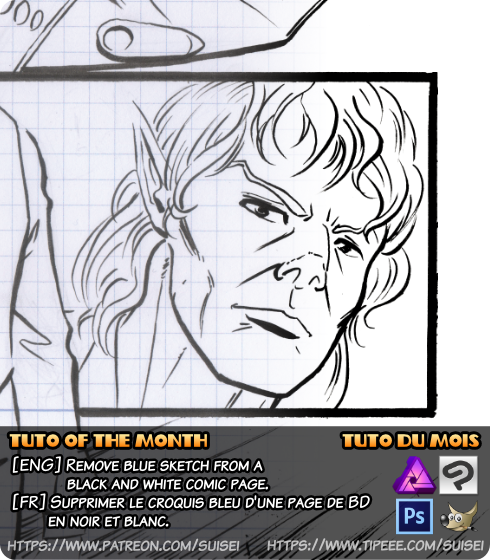 This month I will explain how to remove a blue sketch from a black and white comic page or illustration without eraser. I will explain how to do that with The Gimp, Photoshop, Affinity Photo and Clip Studio Paint.
This tuto will be delivered to all patrons who have taken the reward Backstage or more.
Graphic resources of the month
This month I propose you a pack containing many speedlines in very high resolution for use in your comics or illustrations.
They are generated by programs that I have written with Javascript and SVG.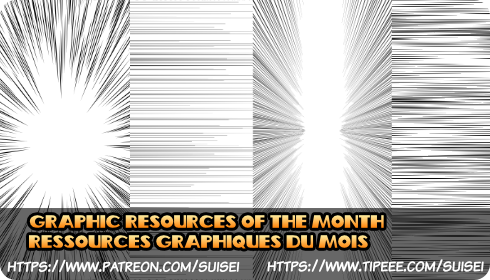 In addition to these speedlines, I will also deliver 2 pages of my personal colour chart for Promarkers pens. If you use these tools yourself it can help you reproduce certain effects without wasting time with thousands of tests.

In this month's pack: new skin colors, oranges, sand and rock hues.
The complete resource pack will be delivered to all patrons who have taken the Graphic artist pack or more.
Illustrations of the month
This time I will deliver existing illustrations (but never published in HD) because I was still really busy with chapter 2 of Dragon Cat's Galaxia 1/2 (finally finished !!!).

This month, the G-rated illustration will be in colour and the NSFW illustration in black and white.
G-rated illustration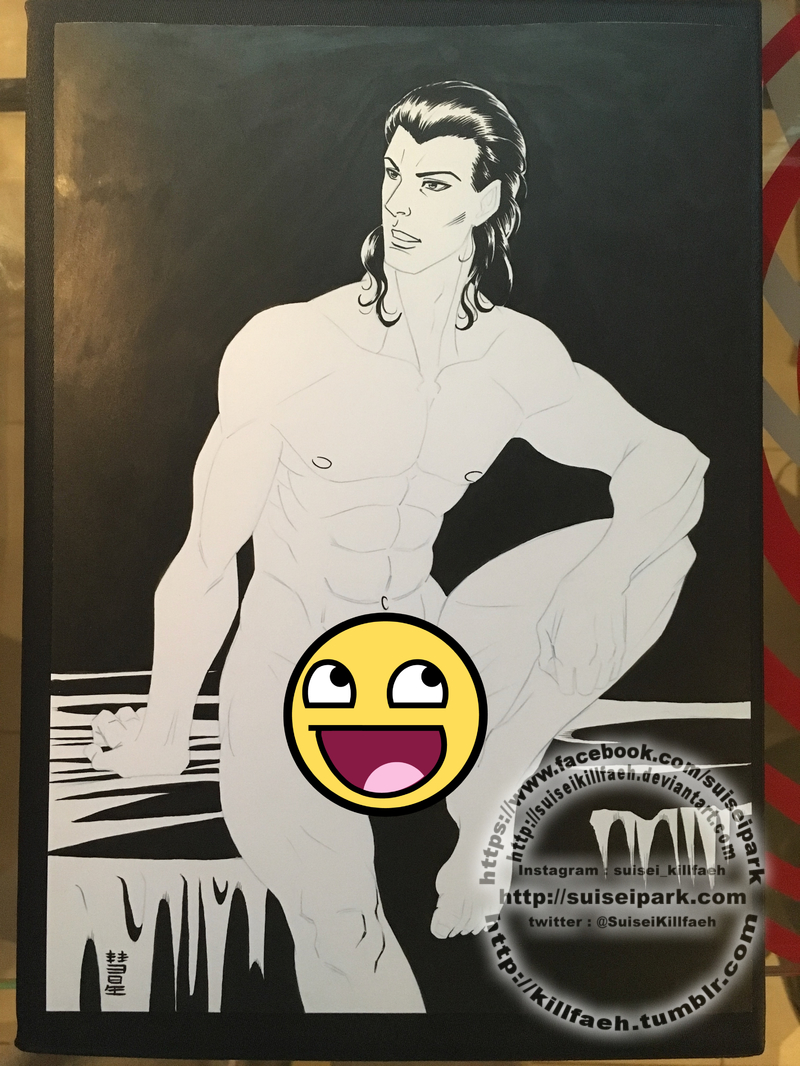 NSFW illustration
The HD scan of the G-rated illustration will be delivered to all patrons who have chosen the reward HD pack or more. The NSFW illustration in HD and uncensored will be delivered to all patrons who have chosen a reward labeled NSFW.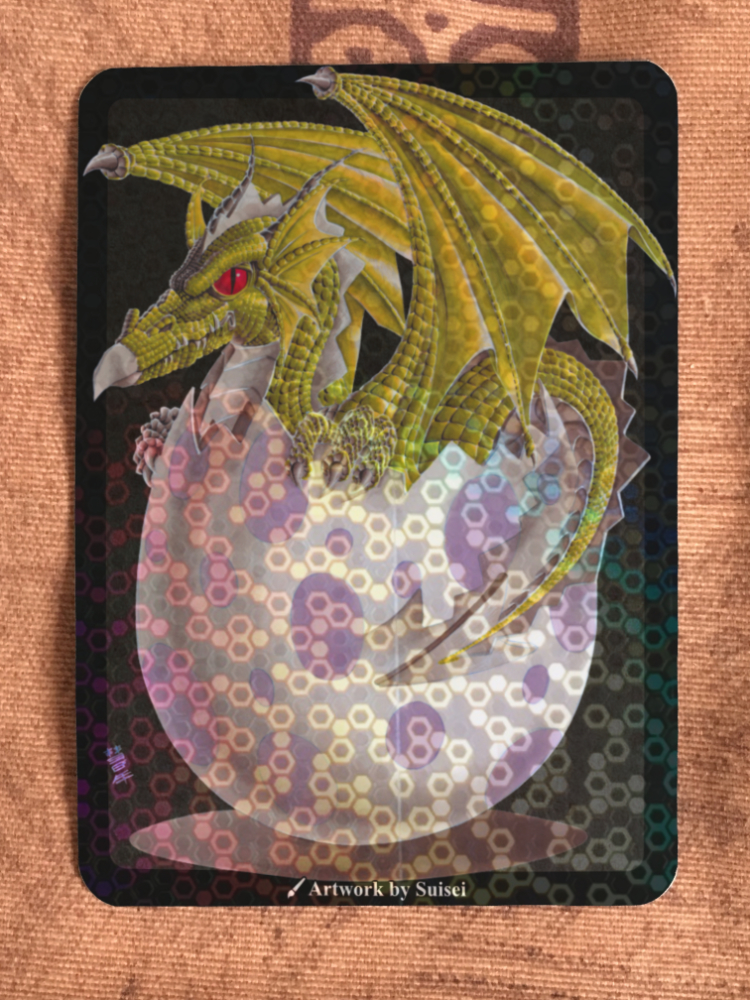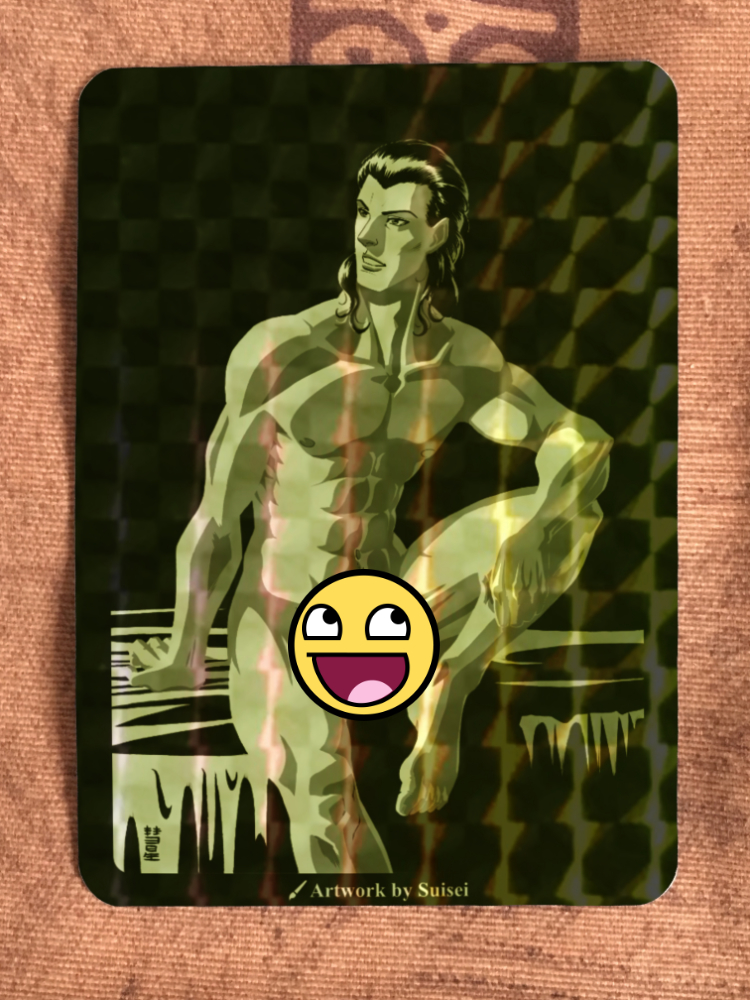 A6 ex-libris and holocards of these illustration will be delivered to the patrons depending on whether they have chosen the reward Little collector or The 90's kid, NSFW or not.

That's all for today.
I have other news on the side, but it's already a lot of news at once so I'll let you digest it all.
Good night and see you soon!

Suisei / Killfaeh
Categories : Illustrations, News and chitchat, Art tips and tricks,